Village Events

JANUARY
Tyler County Heritage Society Annual Membership Meeting and Banquet
Held at the Pickett House at the end of January. All current and prospective members of the Society are invited to attend. Includes election of nominated officers for the new year.
Date: Monday, January 30, 2017
Time: Dinner at 6 PM; Meeting at 7 PM
Location: Pickett House Restaurant at Heritage Village in Woodville, TX
Dinner: Dinner Cost $12 per person and starts at 6 PM
Meeting: Starts at 7 PM and is FREE. The agenda includes the election of 2017 officers.
Membership Dues: Membership dues will be collected. Individual = $20; family = $30; small businesses = $60.

An Evening With Clyde Gray - A new, one-time event. There will be wine and hors d'oeuvres, an art exhibit of Clyde Gray's different mediums of art, a talk about him and his tile technique, and a reading of a unique little book that Clyde and his wife, Bill, wrote.
Date: Thursday, February 23, 2017
Time: 5:30 PM - 8:00 PM
Location: Clyde Gray House at Heritage Village Museum
Tickets: $25.00
Tickets are available at the Heritage Village Museum Store or Sullivan's Ace Hardware in Woodville. Space is limited to 60, so don't wait too long to purchase your ticket.
Toast To Texas Independence - Join Texans and honorary Texans around the world in saluting Texas Independence Day. The Village celebration includes a toast with pure East Texas spring water.
Date: Thursday, March 2, 2017
Time: 1 PM
Location: Village Stage (Weather permitting)
Festival of the Arts - The weekend before Western Weekend.
Featured in the show are heirloom quilts as well as new creations.
This special display is a delight to see as quilts of all ages fill the many buildings in the Village. There will be music and much more.
Date: Saturday, March 18, 2017
Time: 9 AM - 5 PM

Dinner on the Grounds - Join us for an "old fashion" dinner on the grounds. Great food, great entertainment, great fellowship!
Date: Sunday, March 19, 2017
Time: 11 AM - 2 PM

Western Weekend - Usually last weekend in March
Trail rides, Rodeo, Trail ride Parade and topped with a Western Dance are events to not miss this weekend. The events are sponsored by the Woodville Lions Club
Date: March, To Be Announced, 2017
Time: To Be Announced

APRIL
Dogwood Weekend - Usually first weekend in April
This weekend's Saturday is filled with Dogwood Festival activities. There are lots of booths with arts and crafts and food. Many antique vehicles including trucks, motorcycles, and autos participate. Of course, it has it's Queen and royalty with a coronation ceremony. There is a parade and much more.
Date: April 2, 2017

Pre - Garage Sale
Date: Donate now! Deadline is Tuesday, June 6
Time: To Donate, call Oferia at 409-283-2272 or
409-679-6805 or e-mail hvillagemuseum@att.net
Location: Held at the Heritage Village,
Woodville, TX.
Donations: Details to follow
Donate item suggestions:
No clothes
Books
Household articles
Furniture
Bikes
Tools
Here are ways to help before our sale:
Volunteer to price items
Volunteer to set-up the sales area
Help advertise our sale
Volunteer to work the event

P. S. When donating, indicate if the donation is for the garage sale or to be added to the museum as an artifact.

Thank YOU!
JUNE
Pre - Garage Sale
     Date: Donate now! Deadline is Tuesday, June 6
Village Garage Sale
Date: Friday & Saturday, June 9-10, 2017
Time: 8 am - 4 pm
Location: Held at the Heritage Village,
Woodville, TX.

July 4, 2017 Picnic - The oldest house in Tyler County, the Cauble House, built in 1835 is the setting for our picnic, and a wonderful place to celebrate our country's beginning. More information about the Cauble House.
There will not be a 4th event in 2017.
July 6-9, 2017 - Weaving 101 Class - An Introduction to the Art of Weaving - hosted by Heritage Village Fiber Arts. Learn to read a weaving draft, create a warp, warp a loom & weave a sample.
Dates: Thursday through Sunday, July 6th to July 9th
Times: Thursday, 6th from 6 pm till 8pm
Friday, 7th from 6pm till 8 pm
Saturday, 8th from 9 am till 5 pm
Sunday, 9th from 2 pm till 5 pm
Cost: $275.00, which includes supplies
Reservations: Required as space is limited
Contact: Call 409-383-7787 for more information and for a reservation.
Location: The Fiber Arts Building at Tyler County Heritage Village, 157 Private Road 6000
Woodville, Texas 75979


AUGUST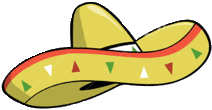 Mexican Fiesta Dinner and Silent Auction Fund-raiser
Date: 2017 Friday of Woodville's 1st home football game
Now on September 29, 2017
Time: 4:30 pm - 7:00 pm
Location: Held at the Woodville Lions Den
755 US Hwy 190 East,
Woodville, TX.
Takeout Available
Cost:
Adult: Advanced $7 : At the Door $8
Child Under 12: Advanced $5 : At the door $6
Ghosts and Legends of Texas Past - Listen to fascinating stories regarding Legends & Tales from Texas and Tyler County's colorful history.
Date: Saturday, September 30, 2017
Time: 7:00 to 9:00 PM
Admission: Adult $5 - Children $3 (under 12)
Contact: Heritage Village at 409-283-2272 for more information.

Pickett House Restaurant Price Increase - Due to our boarding house all-you-can-eat policy and because of the increase in the cost of food supplies, we have the need to increase our prices.
Date: Saturday, September 30, 2017
Meal Prices: Adult - $12.99
Seniors - $11.99
Children 12-6 - $8.99
Children 5-3 - $4.99
Children 2 & under - FREE
Note: All reservations already made with the current price will be honored.
Contact: Heritage Village at 409-283-2272 for more information.

OCTOBER
Harvest Festival - Held the third weekend in October
This is the largest fall folk life festival in East Texas, featuring pioneer East Texas crafts, pioneer demonstrations, people in unique period costume, outstanding shows of both music and dance, and lots of interesting food.
Date: Friday, October 20, 2017 from 9am - 3pm
Saturday, October 21, 2017 from 9am - 5pm
NOTE: NO Sunday this year,
Participant Registration Deadline: Wednesday, September 20, 2017
Contact: Heritage Village at 409-283-2272 for more information and/or
Download a Participant application today: Click to download a form. (PDF)

Photo Contest - Judged at the Harvest Festival.
Dust off those Cameras. It's time to take aim & snap that perfect masterpiece!
Photo Registration Deadline: Monday, October 9th
Click to download the Entry Form & Details. (PDF)
or
Click here for more information about the photo contest.
NOVEMBER
A Reception CELEBRATING THE 30TH ANNIVERSARY - of the acquisition of Heritage Village Museum by the Tyler County Heritage Society. Also celebrating 30 years of service of our Director, Oferia Gazzaway.
    Date: Saturday, November 11, 2017 from 2pm - 4pm
Location: The Gray House, Heritage Village, Woodville, TX
Invitation: All TCH Society Members are welcome. Click her to go to our page for information about joining our society.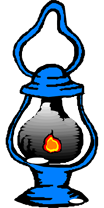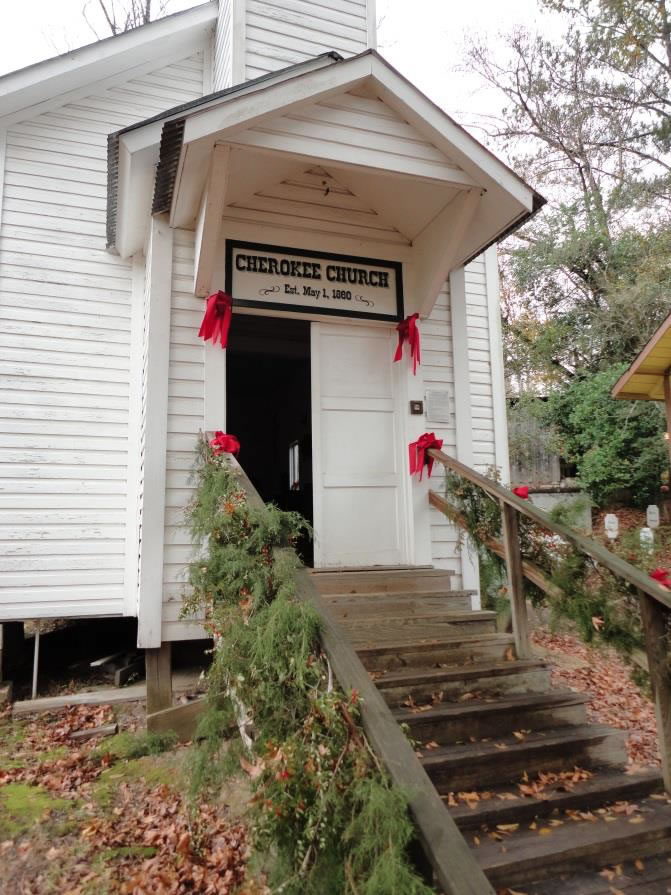 Christmas Twilight Tour - Held the first Saturday from 5:30 pm til 8 pm. Free admission. Tour the Village by oil lamps and lanterns! Enjoy natural greenery, cookies and hot apple cider, and visit with Santa Claus! Enjoy music on the Village Green stage followed by a Christmas service in the old Cherokee Church!




SCHEDULED MEETINGS IN THE VILLAGE
Tyler County Heritage Society Board meets the third Monday each month at 10:00 am in the Whitmeyer Library.
East Texas Blacksmith Alliance meets the second Saturday each month at 9:00 am Come join us.
Heritage Village Spinning & Weaving Guild meets the second Saturday each month at 9:00 am New members welcome. Learn More...
Sons of the Confederate Veterans, Order of the Confederate Rose, United Daughters of the Confederacy meet at 10:00 am the first Saturday of each month in the Village.
Rotary Club meet on Wednesdays at Noon.
Sassy Scrappers meet the 2nd and last Tuesday of the month at 9:00 am. Learn More...